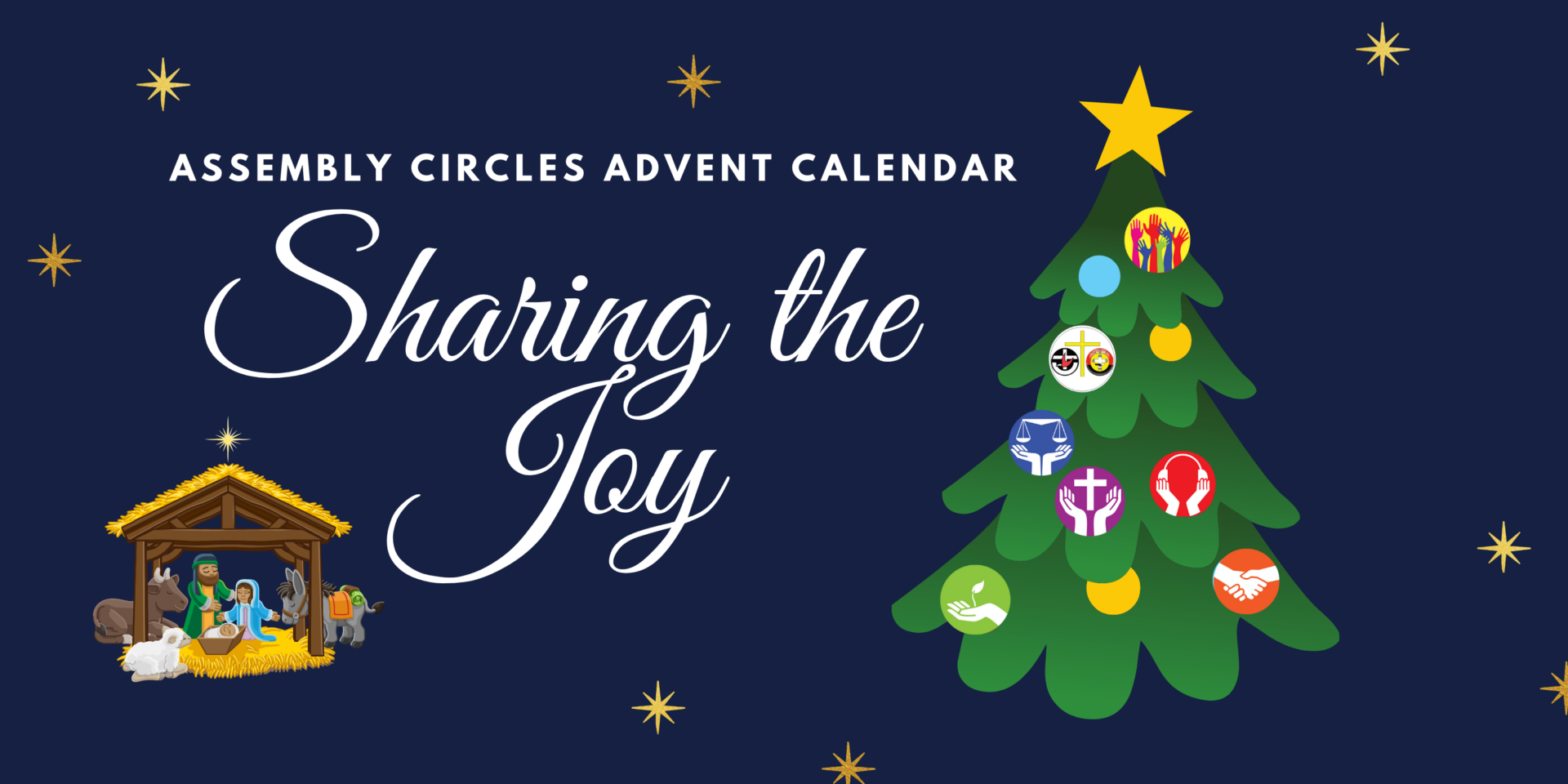 A Gift from the Assembly Circles
For many of us, the birth of Christ will have special meaning this year. After the challenges of 2021, we gladly anticipate and prepare for the coming of God's hope, peace joy, and love, dwelling among us. As you prepare for the Advent Season, the Assembly Circles of Interest are sharing the joy by contributing a "gift" each day to help you plan or prepare for worship, or to mark the Advent season in a prayerful and reflective way.
Each day until Christmas a new "gift" will appear below. They will include prayers, songs, poems, reflections or resources.
To receive the gift delivered to your inbox each day, join anyone of our Assembly Circles of Interest.