The Advent gift on Day 20 of Sharing the Joy comes from the Seeking Common Ground Circle.
Circle Advocate Rev Dr Matt Wilson offers this reflection on how Christmas draws unlikely partners together.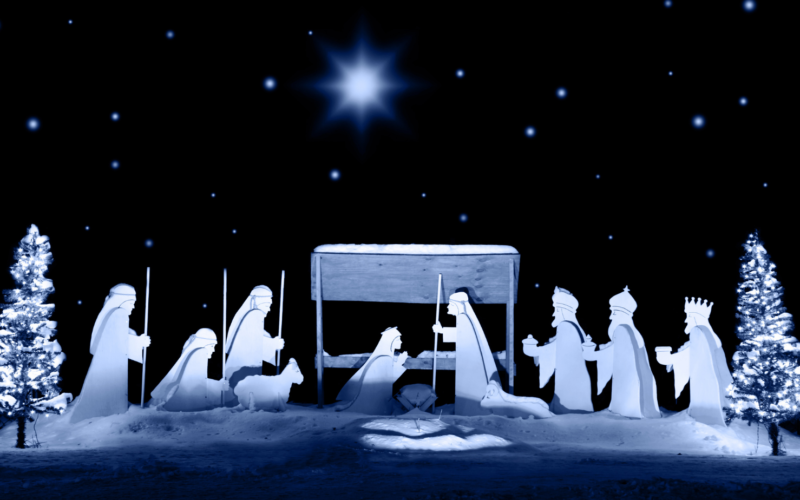 As we look towards the coming of Jesus, we are reminded that Christmas is a time of bringing together. In wider society it is a time when families gather – even the members we would rather didn't. In the church it is a time when those who do not join with us week by week join with us for a particular holy day.
In the scriptures it is a time when a collection of otherwise unlikely partners assemble around a baby – an unmarried teenage mum, a dad, doubtful of his parental status, shepherds – usually rejected or sidelined by the more respectable members of society, wise people from the East - foreigners – never particularly welcome in traditional Jewish society. All these people meet around a food trough in a stable in a village, high in Judean hills.
The Seeking Common Ground circle oversees the work of the national Assembly in areas where the Uniting Church seeks to meet with 'unusual' people. The churches that do not understand church, mission, ministry and God in quite the same way we do. The people of other faiths who see God present in the world, but do not understand that God as revealed in the same way that we do. The people of no faith who see no need for God, or no God even when there is need. The Seeking Common Ground Circle looks to do just that, find common ground where we can all gather together in God's universe – and to find those things we can do together, and those that we need to do separately.
Christmas is a time which draws us together, and reminds us that the God who comes amongst us calls us to reach out to and to love one another – even (maybe especially) those who are not like us.