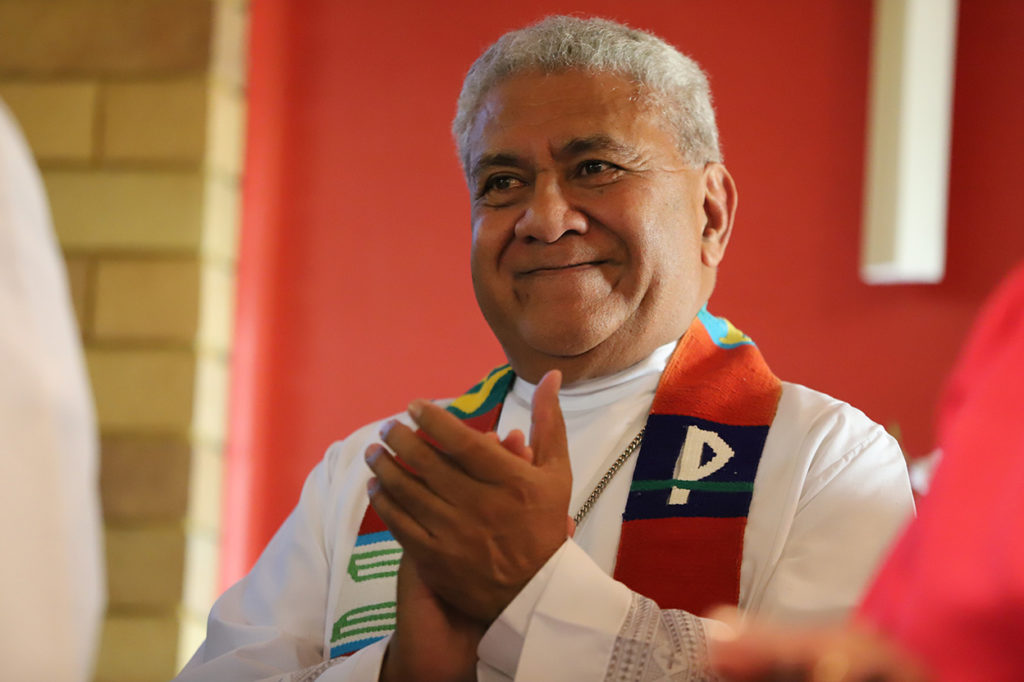 Rev. Jason Kioa is a Panel Member of the Being a Multicultural Circle. We asked Jason to share a bit about himself.
Currently, I am finishing ministry at Dandenong Regional Uniting Church in Melbourne to move to another multicultural congregation, Mascot Wesley Uniting Church in Sydney beginning in February 2019. This is a huge move for us as I have always worked as an ordained minister for the last 28 years in the Synod of Victoria and Tasmania.
When I was called into ministry, I was actually at the Maribyrnong Detention Centre in Melbourne Victoria, as I overstayed my visa in 1983. I got out through a series of legal battles with the Immigration Department over a four-year period. When we got our permanent residency as a result of these legal hurdles, I entered the Theological College in Parkville Melbourne and trained for the Ministry of the Word. I was ordained in 1990 and have never looked back.
I am passionate about the circle because it allows for more collaboration and networking throughout the wider Church on a national level. A circle also gives a better image of who and what we want to be as a truly multicultural Church in a non-hierarchical manner.
My one hope for the Circle is that everyone can realise our potential to be very inclusive in its life and practices.
My question for the Circle is how do we progress to the next step as a truly multicultural, cross cultural and intercultural Uniting Uniting Church?