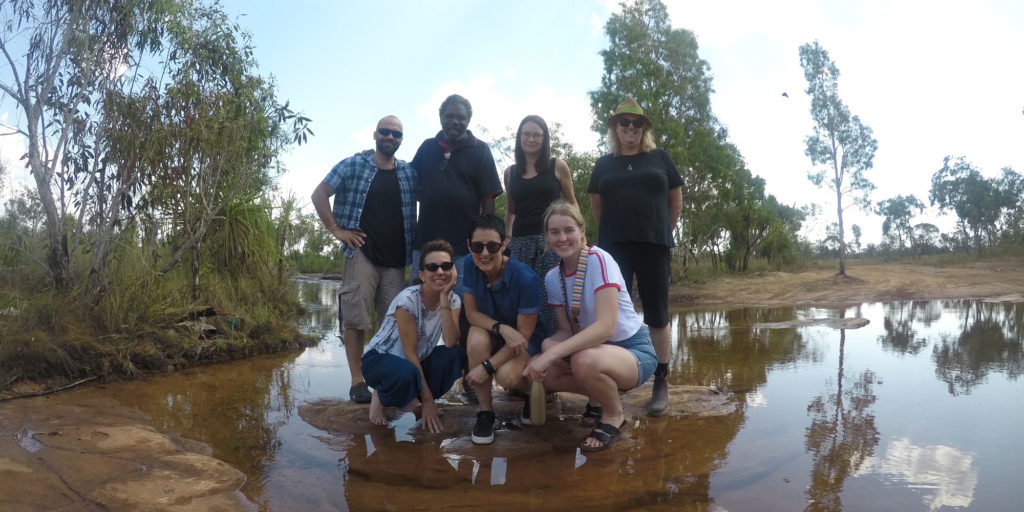 By Claerwen Little, UnitingCare National Director
Last week I travelled through Arnhem Land with two of our network colleagues Amanda Hunt, CEO UnitingCare West and Tamra Bridges, General Manager for UnitingCare Queensland's Indigenous Services Panangba. The journey was a listening tour, taking the theme of this year's Garma Festival 'Truth-Telling' to spend time on country with Yolgnu elders and key community leaders to understand the culture and language, and their hopes and fears for their communities and their people. It was a trip organised by our newest network member ARDS Aboriginal Services, an incredible 40-year-old organisation that is part of the life of the Northern Synod of the Uniting Church. ARDS plays a very significant role in ensuring that the Yolgnu language is preserved through its linguistics, the Yolgnu Radio, multimedia work and in delivering vital community projects across Arnhem Land. Check out the ARDS Aboriginal Corporation website here.
Starting off in Darwin, we made our way by road to Ramingining then on to Lake Evella, ending up in Nhulunbuy staying with the ARDS team in their premises and attended the Garma Festival in Gove. Garma is an annual festival hosted by the Yothu Yindi Foundation and a fantastic celebration of Yolgnu culture, as well as a forum for engagement on the issues of the day affecting our First People. The highlight for me was the oration by author Richard Flanagan, which can be read here.
Our thanks and gratitude to those who graciously gave us your time over that week and shared with us some small snippet of the rich ancient Yolgnu culture, and for your patience in our mispronunciation while learning the language! Thanks also to ARDS CEO, Jo Ward and the incredible team for organising the tour and for your friendship and professionalism along the way.
Key messages I have brought back to Canberra is the deeply disempowering and negative effects that decades of punitive and deficit based government policies have had on so many people and their communities, and in particular, the effects of the Northern Territory Intervention imposed 11 years ago. Local elders told us that they want desperately needed change, in particular, the power to make their own decisions so that they can create hope and optimism for the future. Some changes are already underway in the Northern Territory for this to occur and we will continue to work at the national level on policy changes that are needed for so many communities across the country.