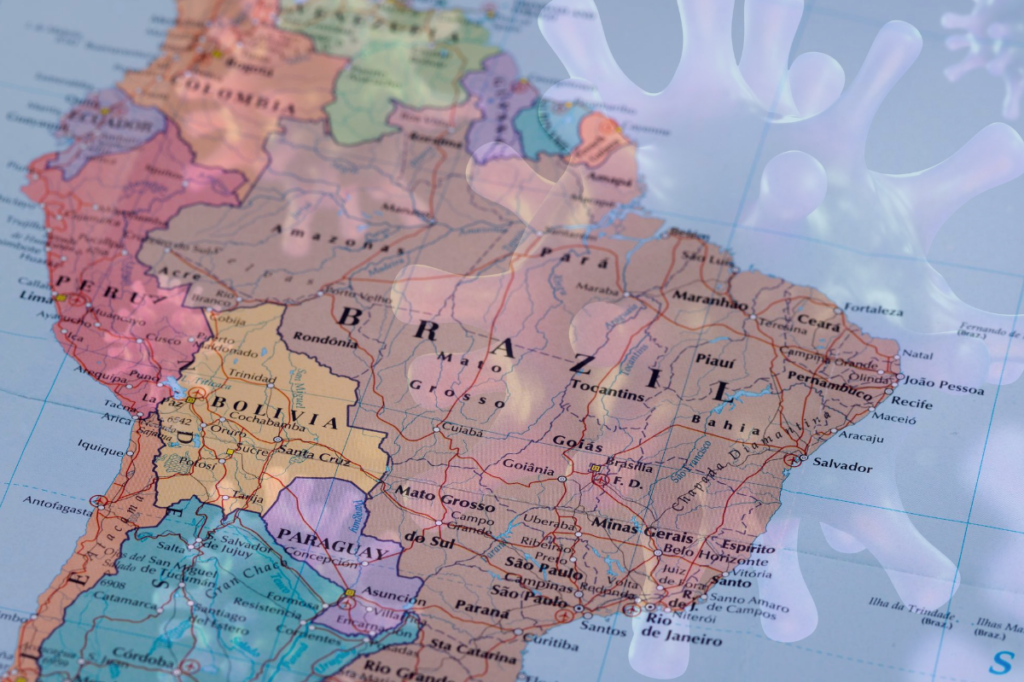 And its repercussions for our Ibero-Latino Community
By Rev. Esteban Lievano, UCA Ibero-Latino National Conference Chairperson
This week South America was reported as the new global epicentre for the COVID-19 virus. The pandemic will have long-lasting impacts on already impoverished and indigenous communities in the region, but it is also impacting Latin American communities living in Australia. We ask UCA members to hold our communities in your prayers.
Latin America is not a singular country or culture, rather there are hundreds of cultures across the 30 countries we consider to be Latin American. There are indigenous cultures, Afro-american cultures, mestizo or blended cultures and European cultures. In terms of COVID-19, Mexico and Brazil are the two countries predominantly in our news cycle recently.
Brazil is the largest country in South America in both size and population. Size-wise, it is larger than Australia, with a population of more than 200 million and it has a very complex set of variables that have brought about the current situation. Large population centres such as São Paulo and Rio de Janeiro, with shanty towns (ghettos) called favelas where many people live cheek-by-jowl – created the perfect petri dish for this virus to assert itself in the population. This is marked by the increasing gap between the wealthy emerging middle class of Brazil and the poverty-stricken lower class, in terms of access to health care and PEP, sanitation and the ability to maintain their lifestyle while socially isolating.
As at the writing of this, Brazil has suffered 108,000 deaths due to COVID-19, well in excess that of their nearest neighbours. Like Australia, the majority of Brazil's population lives in the Eastern Coastal regions – hence these are largely disconnected to the rest of the continent by various jungles and mountain chains. Sadly, for these regions this isolation will mean that as the virus has progressed it has encountered these natural borders which has further concentrated the virulence in these areas. This fact along with large impoverished communities with low health care access means the impact of this pandemic on the tropical nation will be felt for generations.
Large Brazilian Christian denominations (Convenção Batista Brasileira, Igreja Presbiteriana do Brasil Igreja & Metodista do Brasil) have moved onto online platforms, as we have in Australia; and are encouraging members to respect regulations and mitigate the reach of the virus. While still a majority Roman Catholic country, there are 32 million people who are part of protestant and Pentecostal churches in Brazil. These churches and their aid organisations are also helping in areas hit hard by the epidemic, bringing in supplies and partnering with other organisations to fund awareness and health programmes in the most remote parts of Brazil. Unfortunately, some churches have disregarded recommendations from WHO and even the Brazilian government, embracing an often prosperity-based narrative, or even a fatalistic one – these congregation meet face-to-face despite growing concerns within their own communities. Unfortunately, it is these latter examples of churches that we see most often in our news here in Australia, however, this is generally the exception to the rule on the ground in Brazil.
In Brazil and Argentina, people have taken to the streets in protests, asking for the lifting of restrictions in order that the people may be able to return to work. These fragile developing economies rely on regular foot-pounds of labour to stem the tide of inflation plaguing the region. Additionally, a recent tilt towards right-wing governments has shifted many Latin American nations that have been largely centre-left for the last decade, into a narrative of conflict between the government and poor.
In comparison to Brazil, the remaining South American nations combined have experienced less than half of the death toll Brazil has faced – however, in countries like Colombia, Peru and Bolivia, the vast majority of these fatalities are in indigenous communities. Once again, the social factors of poverty and access to health care have played significant parts in the transmission of the virus. In some cases, centres like Buenos Aires (Argentina) have taken almost the totality of the impact of the pandemic, with other centres in the nation such as Mendoza and Cordoba being left largely unscathed. This has led to further economic unrest, as a vast percentage of income in South America flow through a sort-of economic corridor between São Paulo and Curitiba (Brazil), Asunción (Paraguay), Buenos Aires and Córdoba (Argentina) and Santiago (Chile). This trade and economic corridor has been largely frozen since February as various national and local governments have restricted trade, travel and imposed movement restrictions on their citizens.
The impacts of this on the Latin American diaspora is felt keenly here in Australia. One of our key growing industries, the tertiary sector relying on income from international students has been hugely affected. Some 48,000 international students from Brazil and Colombia were enrolled in 2019, contributing around 9.6% to the to the $37+ billion industry. The biggest issues facing this community at present have to do with distance. The Americas are quite literally a world away and that means that for many who have come here to study they now have to choose to remain here and not be able to support themselves – thereby rely on support from family overseas, or somehow get enough funds together for the extremely expensive return flights.
International students have struggled with the loss of work during this period as many of them support themselves by working in the hospitality industry. Subsequently, many Latin American owned cleaning agencies have been founded during this period which has provided some degree of support for this struggling community, but this is only a drop in the ocean to the amount of people who have lost work or have had to find someway to return to their home countries.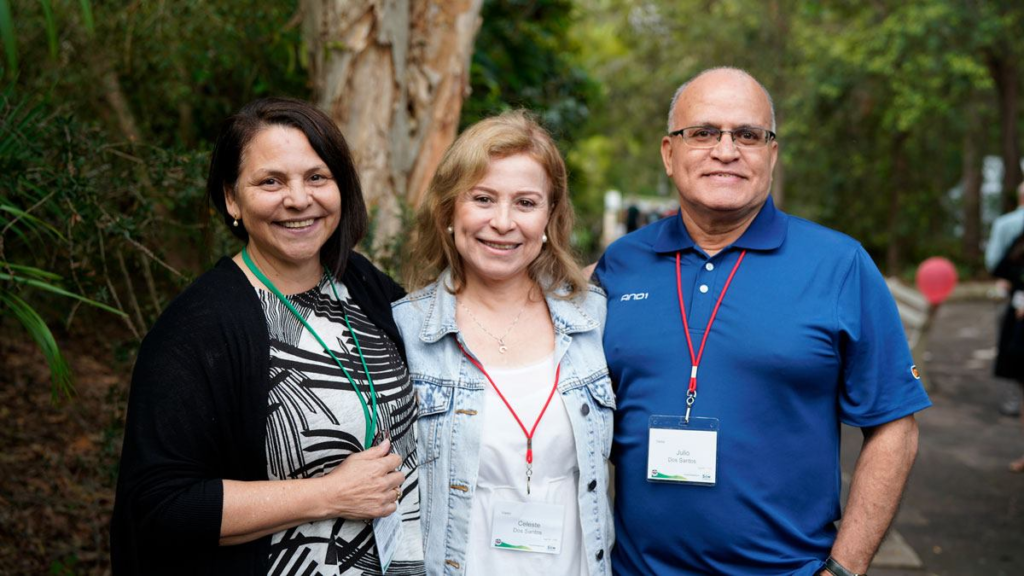 Lastly, there are Australian citizens who have been stranded in South America due to the border closures. One example is a member of our Ibero-Latino conference, Julio Marcelo. Julio and his wife Celeste went to Brazil in January and were stranded there when the pandemic was declared. He was scheduled to return to Australia on 3 July, his flight out of São Paulo was cancelled and he awaits confirmation of when he will be able to return to his family. During this time, Julio is unable to work to support himself, so his family is sending funds from Australia, and he is receiving care packages from his local Presbyterian Church. He awaits everyday for confirmation from the airline as to when he will be able to return – aware of the fact that the 25+ hour flight is a harrowing one in which he will have to remain in isolation, and then await connection in closed airports. Upon his arrival in Australia, he will have to enter quarantine – most likely in Sydney or Melbourne as there are no direct flights to Brisbane for his connection. After which it will be a further 14 days before Julio will see his wife, who managed to return to Australia in May, and his daughters and grandchildren, who he has not seen since Christmas.
On behalf of the Ibero-Latino national conference, we ask UCA members to pray for South America, in particular for the poor communities of Brazil and the indigenous communities facing this pandemic. Pray for our sister churches in South America, that God will equip them to serve their communities and protect them as they go into some of the hardest affected areas. If you would like to help, you can donate to Diaconia Brazil at www.diaconia.colabore.org/ajudacovid/people/new who are bringing care packages into hardest affected zones in Brazil's urban regions.
If you or your congregation would like to support Latin American students in your city, but don't know how or who to get in touch with – please send an email to esteban.lievano@ssuc.org.au as I am part of a national support network for Latin American students and workers.