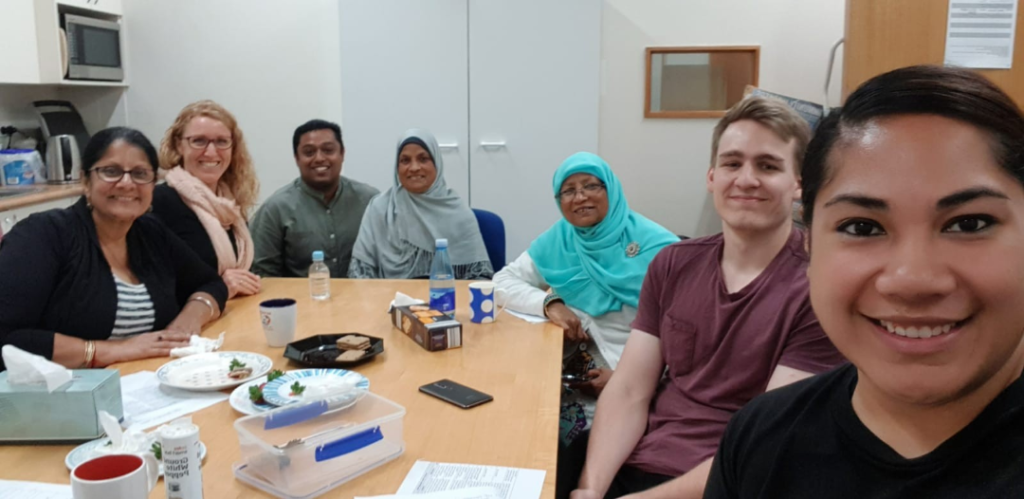 By Shane Slade, Seeking Common Ground Circle member, Engadine Uniting Church
Sydney Alliance is a coalition of citizens, community organisations, faith groups, unions and not-for-profits working together for a common good vision of Sydney.
The Alliance works on many issues reactively and proactively, building campaigns on Affordable Housing, Voices for Power (Affordable and Renewable Energy) People Seeking Asylum, weekends and work-life balance and more.
My congregation, Engadine Uniting Church, has participated in a few Sydney Alliance campaign events before so were familiar with the organisation.
Last year I attended one of their community organising training sessions and became enthusiastic to get my congregation more involved as I was seeing a number of other Uniting Churches highly participating in these dynamic community relationships that span across ages, cultures and faiths.
Liuanga Palu, a passionate UCA memeber from Marrickville, was working as an organiser for the Voices for Power Campaign, focusing on affordable and renewable energy, particularly for migrant communities, and invited me to join the geographic caucus of my area.
I was introduced to a group of amazing leaders from the Australian-Indian community, Pakistani-Australian Women's Association, Climate Action Network and Sydney Community forum.
These diverse leaders were so passionate about bringing affordable and renewable energy to their communities and I wanted my congregation on that journey also!
We invited the caucus group to our worship service (via Zoom) to see how we might work together for environmental outcomes and build relationships together.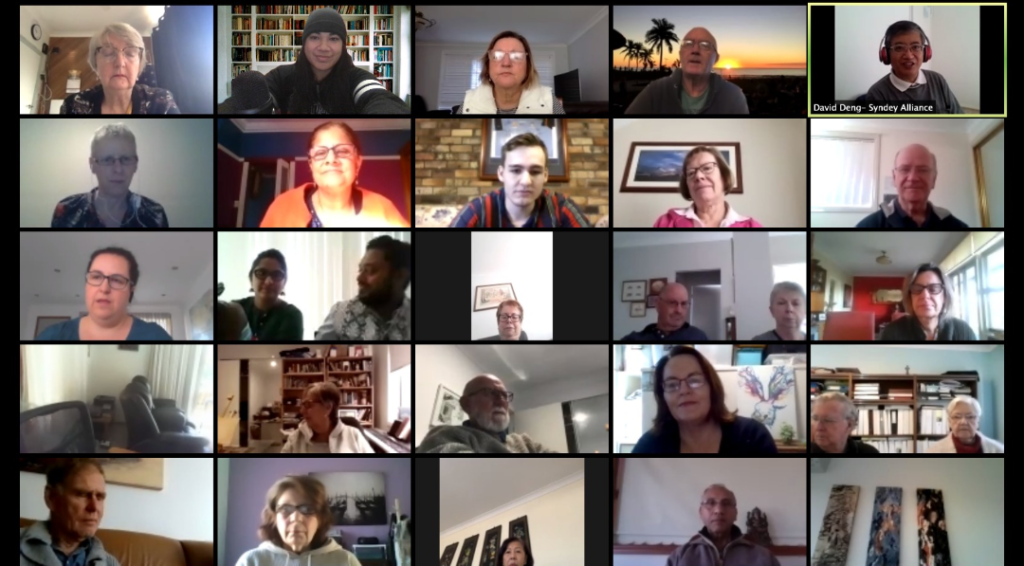 We had some fantastic conversation over morning tea and Alliance memeber Asha and one of our congregation members Bruce realised they had been at the same school for a time when they lived in Fiji!!
Our congregation was left wanting more! We wanted to become more deeply involved in building relationships and uplifting migrant communities with the common goal of caring for our environment, so we became an anchor organisiation of the project.
Voices for Power is currently campainging for a Community Energy Hub to educate and assist migrant communities with their energy concerns or to switch to renewables, and to build a community solar garden in Western Sydney that is accessible to renters and lower income families.
I've found it incredibly valuable to work alongside some amazing leaders and am listening lots and learning greatly.
I encourage you to take a look at the short doco we put together. You may spot a number of other UCA faces.