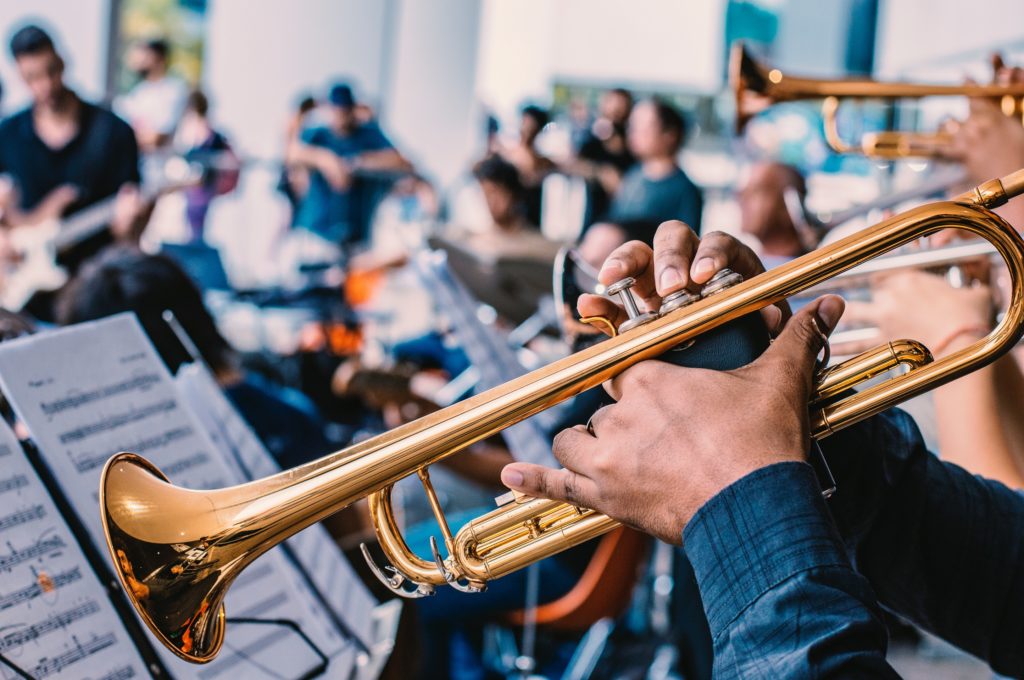 By Dr Margaret Campbell
I have recently read Rev. Jenny Tymms' book Deep Work: Spiritual Practice in our Workday World.
It is an accessible resource for those looking to grow as disciples of Christ – a beautifully written study for people yearning "to live a rich, soulful, spirit-filled life right in the very midst of the daily pressures and dilemmas of an ordinary day."
The author weaves together threads from her own experience, Scripture, various work-place scenarios and wisdom from ancient and contemporary writers within and beyond the Christian faith.
The rhythms of a working day unfold over eight chapters: 1.Waking up, 2.Heading out, 3.Showing up, 4.Working, 5.Taking time out, 6.Toiling, 7.Finishing up and heading home, and 8.Resting and re-creating.
Two of the many metaphors Jenny has creatively pressed into service in Deep Work are "the jazz band" and "the crucible."
The Jazz Band
Jesus invites people to become his disciples with the seemingly simple words, "Follow me." Many questions can arise for Christians as they respond to this invitation: What is God's plan for my life? How do I open my life to the leading of the Spirit? and How do I risk following the way of Jesus?
Jenny engages with these kinds of questions in a grounded and nuanced way. In an exploration of the planning theme she describes one understanding of God's plan as "a kind of fixed blue-print for the world."
Being faithful, for those holding to this view, requires us to "work out the role God has designed for us within this plan. When we have worked this out, our ongoing challenge is to discern what God requires of us within each detail of the day."
Jenny likens this approach to the role of a musician in a traditional symphony orchestra who is expected to play an existing musical score as accurately as possible. She questions, though, whether this understanding actually reflects the reality of our life and work, and wonders whether our lives in Christ could be more akin to a musician in a jazz band:
In a jazz band, we still need to learn our instruments, although I don't think there is any one instrument that is already chosen for us. We still need to attend to the shape and guidelines of a particular musical piece. And we have to practice. All of this requires some planning. But unlike most traditional classical music, the notes are not all written out in advance. Instead, we work within the shape of a particular piece, we back up each player's skilful improvisations as they take flight, and when our time comes, we offer our own imaginative contribution. It is not a case of 'anything goes' but nor are we expected to be perfect in a pre-determined musical score either. What is invited is our full, skilled, creative participation.
This metaphor of players in a jazz band can move our understanding of discipleship from a prescriptive model to something potentially more life-giving. Discipleship involves participating in a dynamic relationship with the living God and with one another. While planning and discipline are important, risk-taking is often called for, and spontaneity encouraged.
Commenting on Jesus' demanding words on discipleship in Luke 14: 28-33 (paraphrased by Peterson in The Message), Jenny observes, "even as we plan our work and our day, we hold it lightly, acknowledging that our deeper commitment may require us to let it all go."
The Crucible
In the chapter entitled "Toiling" we are led into difficult territory. Working with others in the midst of conflict can be painful. Jenny draws initially on the work of Susan Scott who invites us, in her book Fierce Conversations, "to imagine that we are in an industrial foundry where copper and tin are being heated to such high temperatures that the separate metals melt" in a process which will eventually transform the dangerous, swirling liquid into bronze. Jenny describes the nature and function of the crucible:
Scott asks us to think about what holds the super-heated molten bronze while it is poured out into the mould. What is capable of holding this bubbling molten metal without dissolving or cracking or sagging under the weight and heat of it all? The holding vessel is called a crucible. Made of clay or porcelain, it is so fragile that it will crack or shatter if dropped onto the concrete floor. And yet this delicate, ordinary-looking container is able to hold the super-heated mass without itself dissolving.
Typical responses to conflict in the workplace include fighting, withdrawing, taking a vote "where there will be winners and losers", hand-balling, avoiding, resenting, and even resigning. Jenny offers some alternatives – ways of humility and courageous conversation. As I read these pages, the Uniting Church's process of consensus decision-making comes to mind.
The idea of "holding" is explored in her outworking of the crucible metaphor:
Like the crucible, we too are fragile, breakable, made of clay, yet during important conversations (and particularly in the midst of conflict) perhaps our deepest work is to 'hold' so that together we are able to discuss what needs discussing, no matter how challenging the topic and no matter how vulnerable or volatile we all might feel. Whether we are speaking or listening, we are called to hold, so that whatever needs to be said and whatever needs to be heard, can be safely said and heard. Without running away. Without falling apart. Without cracking up or hitting out.
What I find particularly helpful are the theological insights which emerge as Jenny delves deeper into this image of the crucible as a holding vessel:
Some say that the crucible is linked to the word crux, meaning 'the heart of the matter', and to Christ who was the human embodiment of the crucible. Rather than claiming divine power for his own self-protection, Jesus was willing to die a death of utter vulnerability and helplessness on a cross. He was a safe, holding vessel willing to bear the hatred of the world in order to embody Divine love for all people, and so open the way of transformation for us all.
Each person will have a unique response as they reflect on the jazz band and the crucible.
For me, a reasonably competent classical pianist who loves listening to jazz but who really struggles to improvise, the discipleship challenge is to venture beyond the safe notes.
I have experienced being pastorally "held" as the molten metals swirled within and around me, and I have been thanked for being the "calm person" who sat at the table and "held" my colleagues in a meeting at a time of jarring workplace conflict. The fact that I was feeling ill with anxiety and anger at that very meeting is, I believe, testament to God's strange way of working through powerlessness.
The eight chapters in Deep Work each contain five sub-themes and five related practices:
These Christian disciplines and prayerful practices span both the contemplative and active dimensions of life and invite you to orient yourself more deeply towards God. By offering ways of engaging the 'inner work' of your work I hope you will be helped to recognise those moments of meaning that might otherwise remain hidden within your ordinary day.
Every chapter ends with suggestions for further reading and questions to encourage "group sharing and conversation." A 23-page sample of Deep Work is available on the MediaCom website. I commend this book as a great resource both for individual use and for companions seeking to grow in faith together.
Purchase book, or Purchase PDF
---
Dr Margaret Campbell is a Panel Member for the Growing in Faith Circle. She is an Honorary Research Associate of the University of Divinity and an associated teacher in systematic theology at Pilgrim Theological College, Melbourne. For 13 years she served as Uniting Church Chaplain at Cabrini Hospital, Malvern, and at Monash Medical Centre and Caulfield Hospital for three years. She has conducted research for Uniting Aged Care Victoria and Tasmania on The Theology and Spirituality of Aged Care and was the theological reflector at the 2017 Meeting of the Synod of Victoria and Tasmania. Margaret is an elder at Burwood Uniting Church and is married with two adult children.