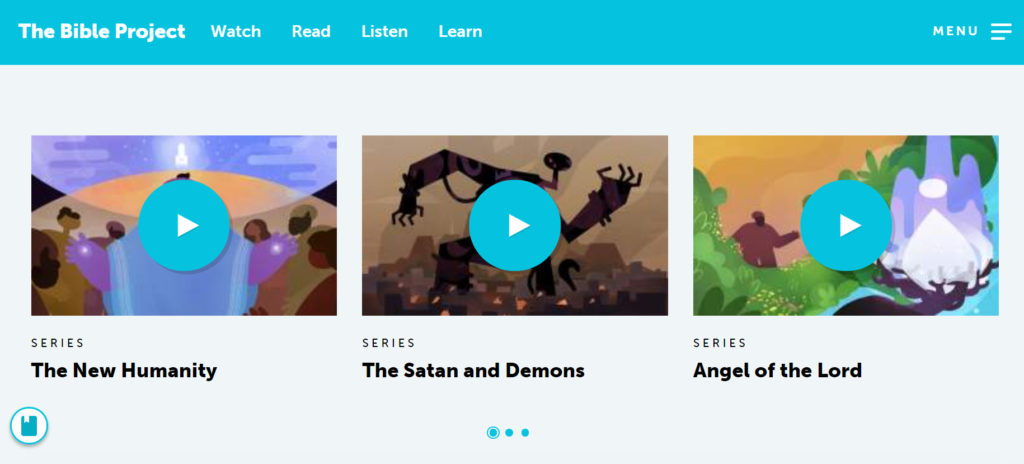 Circle Member Jon Humphries shared this post about the Bible Project:
Many here will know of the Bible Project, but if you haven't already caught the Bible Project, the work that they do is exceptional. Even if you have encountered some of their videos, you may not realise that they have some series which which work through themes.
The series on the Bible is a great resource to introduce people to biblical studies. The great thing about the Bible Project is that whilst they present things in a clear and engaging manner, they don't reduce things to oversimplification or neglect the complexity of things.
The series on the Bible starts with the basics, but then moves people into some significant biblical studies understandings.
They do work from a certain theological position, but it is fairly balanced and can appeal to both ends of the main theological spectrum.
This is a change in things for the Church in that here are quality resources which are offered for free and work through serious and complex issues of the Bible in a clear and well structured and systematic manner.
It would be good to use this as the basis of a course to enrich and consolidate Biblical literacy.
Given the nature of the material, it would lend itself well for parents and adolescents to share together. Given that it is a video resource, it would work well for a flipped learning model where people watch the videos in their own time and then gather for a structured facilitated conversation where they might apply some of the knowledge through working together on some set biblical studies tasks.
For reflection:
Getting People Reading the Bible is Great, But Putting the Character of Christ in Their Life is Next Level.
One thing that needs to change in the Church is that we need to be more intentional about developing Christian character and virtues. Rather than simply describing them, we need to help people find pathways to grow such things as the Fruit of the Spirit. It is an important thing to get people reading the Bible, but it is almost equally important that we help them understand what they read and just as important to help them with ways which encourage them to put the character of Christ into practice.
- Jon Humphries
Further reading: The Character of Discipleship, by Aaron D. Yenney