In NAIDOC Week we celebrate the spiritual and cultural connection of those who walked here first.
Check out some videos of stories from First Nations Peoples in the UAICC and some reflections of walking together by young UCA members.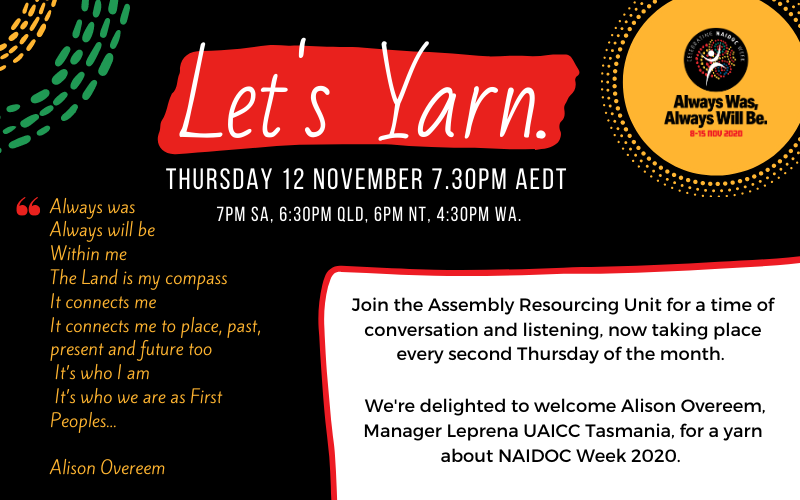 Join the Assembly Resourcing Unit and UAICC Leprena Manager Alison Overeem for a time of conversation and listening.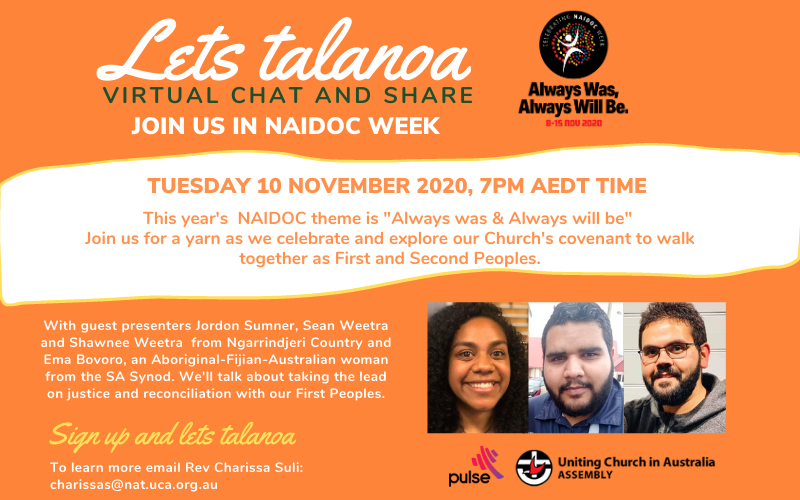 A virtual space to chat and share for young culturally diverse members in the UCA. This month guest presenters will be Jordan Sumner, Sean Weetra, Shawnee Weetra and Ema Bovoro.