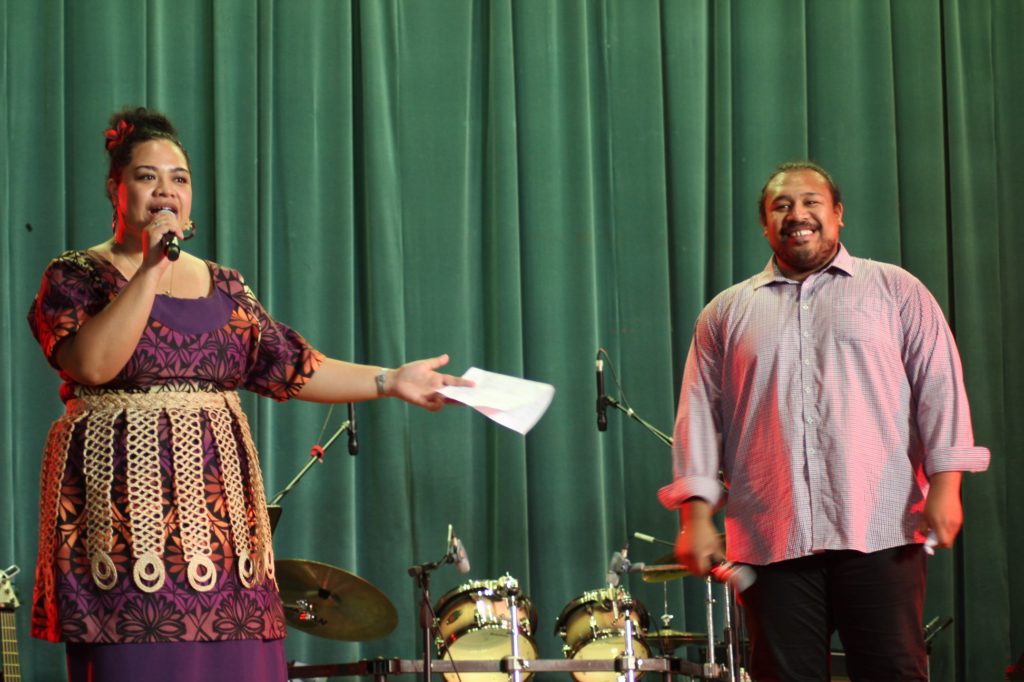 By Natalie Martignago, Liuanga Palu and Dr Glen Powell
"It was such a significant moment. To be amongst people from different cultures, sharing the love and good news of JESUS CHRIST." Makarite Erasito
Many Cultures, One in Christ is a new worship event held throughout the year in Sydney Presbytery. The event series is designed to equip and build new leaders within the Uniting Church.
There are numerous examples within the NSW/ACT Synod of programs and projects that are striving to build up new, young, and diverse leaders. This can be seen through the work of our Tertiary Ministry programs and the Pulse Project to name a few. Building upon this foundation, 'Many Cultures', is working in new ways and in new spaces. We are looking forward to adding to the traditions that are already led by the faithful elders of our church.
The first Many Cultures, One in Christ event for 2019 took place at Petersham Town Hall last Saturday night. 250 community elders, adolescents, young people and small babies filled the room. With a stage brilliantly lit, Rev. Ace Kim and the OneHeart band from West Ryde created an electric energy. Song after song invited everyone to join in worship; singing or simply letting it wash over them. Pastor Andy Chin from Wesley International encouraged those present to see themselves from the point of view of the woman at the well (John 4: 5-18). It was a reminder that despite so many different journeys, communities and experiences in the room, God was a thirst that could satisfy all of us.
Rev. Viniana Ravetali followed with a graceful communion service. Along with grape juice and cob loaves, people could take coconut water and Lebanese bread; another way of reiterating the message that the thirst for Christ is in all of us, no matter what we eat, what we look like or what language we speak. In the middle of all of this, young leaders took to the stage. It was their night, shared with the whole community. Angela took the stage to gracefully recount the tale of Jesus and the woman at the well, Blair shared his story of wonder at experiencing different worship styles and Tupou revealed a vulnerable story of rebuilding her faith after a painful year. Throughout the highly skilled band, and behind the scenes, additional young leaders like Stella, Stephanie, Emily, Jenny and Ana showed what young people can do when given a platform.
Looking from the stage to the rows and rows of attendees, you could see this creativity and passion unleashing a different kind of participation. The kind that led to dozens of 'action cards' filled out with people's contact details and a declaration that they were interested in designing the next event.
'Many Cultures' is trying to meet our young and diverse members where they are and find ways to listen and learn from their experience and their perspective.
It is very exciting to be a part of creating a permanent space for truly youth-led worship. We are looking for young people aged 16-35 to be leaders; to be part of the team that learns skills in music writing and performing for worship, skills in story-telling and delivering sermons, skills in media and logistics. More than that, we are looking for a team that wants to learn to articulate and challenge their own faith, and create an uplifting Saturday night event where others can do that too.
To find out more email Natalie: natalie@sydneypresbytery.org.au
Photo credit: Tash Holmes