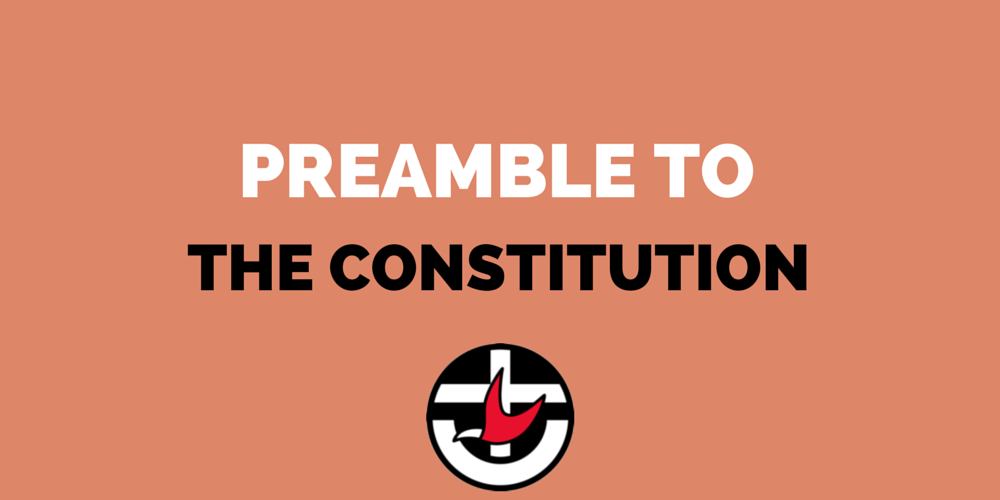 Assembly Theologian-in-Residence Rev. Dr Ji Zhang has written a paper on the Christology of the Preamble to be published in the next edition of Uniting Church Studies Journal.
The next edition edited by Rev. Dr Chris Budden will feature papers from the Neoliberalism, Civil Society & The Church Conference held at United Theological College in June.
Here is the abstract.
The Preamble to the Uniting Church's Constitution is a statement of our histories in this country both as Australians and as the people of God. It challenges theology to be honest about the past. It implies that our experience with the Land and the First Peoples are a collective source of theology in the post-colonial context of Australia. The Uniting Church's national Assembly meeting in 2009 debated the nature of pre-missionary Christ and concluded the statement in Paragraph 3. This paper is written as a reflection upon Christology of the Preamble within a Trinitarian framework.
Paragraph 3 recognises that the Creator Trinity was already in the Creation prior to the arrival of the colonisers. It affirms that the Spirit was sent by the inner Trinitarian Community outwards to the creation revealing the economy of God to the people in law and custom, and traditional ceremony. Although the world came to be through Christ, God's love and grace was not finally and fully revealed until the living Christ, who had sustained the First Peoples, came to live among the people and his ongoing presence continues to give them particular insights to the way of the Triune God.
This is fundamentally a faith claim. At its heart, there rests this incarnational God, not defined by the traditional debate of historical Jesus and Christ of faith, but rather articulated as the Creator God, whose life unfolds into all lives in the Creation by the power of the Spirit. This Creator has become a human person, lived among the First Peoples, and the living Christ continues to transform them, and bears witness to the Father through the Spirit.
Christology of the Preamble is an antidote to neoliberalism's faith in the free market. It supports the First Peoples' sovereignty and affirms the need to have a Covenant reflecting God's covenant with the people of God. It opposes the force of markets in neoliberal capitalism and awakens people from the possessive individualism in the money-driven economy and invites them to seek genuine cultural identity in the Spirit of the Land. The Land is not empty to be explored, nor a passive real estate to be purchased, but rather a ground of being, into which Christ incarnates, and by which we become inwardly connected. This public theology critiques the system that venerates the logic of the market and strips away the things that make us human. It calls the Church to recognise the post-colonial context of Australia, and affirms that our future mission remains hidden in our relationship with the First Peoples.
Subscription requests for Uniting Church Studies can be addressed to United Theological College at email: utc@nswact.uca.org.au