Week 4: Going Deeper into God's forgiveness
From the Growing in Faith Circle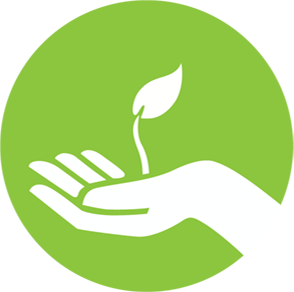 READING
Luke 15: 11-32
Then Jesus said, "There was a man who had two sons. 12 The younger of them said to his father, 'Father, give me the share of the property that will belong to me.' So he divided his property between them. 13 A few days later the younger son gathered all he had and travelled to a distant country, and there he squandered his property in dissolute living. 14 When he had spent everything, a severe famine took place throughout that country, and he began to be in need. 15 So he went and hired himself out to one of the citizens of that country, who sent him to his fields to feed the pigs. 16 He would gladly have filled himself with the pods that the pigs were eating; and no one gave him anything. 17 But when he came to himself he said, 'How many of my father's hired hands have bread enough and to spare, but here I am dying of hunger! 18 I will get up and go to my father, and I will say to him, "Father, I have sinned against heaven and before you; 19 I am no longer worthy to be called your son; treat me like one of your hired hands."' 20 So he set off and went to his father. But while he was still far off, his father saw him and was filled with compassion; he ran and put his arms around him and kissed him. 21 Then the son said to him, 'Father, I have sinned against heaven and before you; I am no longer worthy to be called your son.' 22 But the father said to his slaves, 'Quickly, bring out a robe—the best one—and put it on him; put a ring on his finger and sandals on his feet. 23 And get the fatted calf and kill it, and let us eat and celebrate; 24 for this son of mine was dead and is alive again; he was lost and is found!' And they began to celebrate.
25 "Now his elder son was in the field; and when he came and approached the house, he heard music and dancing. 26 He called one of the slaves and asked what was going on. 27 He replied, 'Your brother has come, and your father has killed the fatted calf, because he has got him back safe and sound.' 28 Then he became angry and refused to go in. His father came out and began to plead with him. 29 But he answered his father, 'Listen! For all these years I have been working like a slave for you, and I have never disobeyed your command; yet you have never given me even a young goat so that I might celebrate with my friends. 30 But when this son of yours came back, who has devoured your property with prostitutes, you killed the fatted calf for him!' 31 Then the father said to him, 'Son, you are always with me, and all that is mine is yours. 32 But we had to celebrate and rejoice, because this brother of yours was dead and has come to life; he was lost and has been found.'"
---
REFLECTION
This week's gospel reading from Luke 15 is a parable of reconciliation and restoration. Jesus told of a young man who asked his father for his inheritance while his father was still alive. He then travelled away from home and spent all the money. At rock bottom, the young man turned for home, hoping for mercy and expecting humiliation, but choosing to live.
The prodigal son came to himself and turned for home. Then, on encountering his father he wept with remorse, named his sins and offered restitution. He asked for nothing but offered himself in humility.
As a model of forgiveness, it is powerful. The younger son knew that he had squandered his family's money and honour. He knew that he had lived outside his community's moral codes. I have sinned against heaven and against you.
The force of the father's love was so great that he ran to meet the son, showering him with his compassion and forgiveness. He who had been lost was found; he who had been hungry would be fed; he who had been homeless would be welcomed home with great celebration.
The loving father in this parable gives us a glimpse of the grace with which God lavishes us.
In sin we turn away from God and, when we come to ourselves, we turn back to God. We find, when we come to ourselves that God has been with us all along. The depth of our remorse is correlated with the height of our joy at being forgiven. This parable is a profound summons to each of us to come to ourselves and return to God, confessing our sins.
In the season of Lent we seek the courage to return to God with the truth of our hearts, as this young man returned to his father. We confess our sins, emptying ourselves of all but our longing to be restored to this relationship. In a posture of humility we make space within ourselves to receive again the mystery of Jesus' death and resurrection. Trusting in God's love for us we are confident of God's compassion and forgiveness.
It would be unwise, however, to end our reading of the parable at verse 24, with the celebration of the younger son's return. Parables require deep listening and an expectation of mystery. The parable is a story about a human father and Jesus began the parable by saying this is a story of a man who had two sons. The experience of both the sons is important or it would not have been told.
The older son has worked on the farm, bringing honour to his father, and earning his eventual inheritance. On his return, the younger son made no move to reconcile with his older brother. His brother saw nothing of the remorse or the offers of restitution. He was given no grounds to trust him, or to have hope in his changed character. The younger son's return displaced the older son within his own family. By the time the older son returned from working for his father in the fields, a calf had been killed, a robe, ring and sandals had been found for his brother to wear and the music and dancing were underway. He had not even been invited to the party. However much he grieved his brother's disappearance, his brother's return brought him pain. He asked his father whether his work had been noticed, or his own presence or loyalty valued. Perhaps he wondered how justice would ever be done if they all forgot what had happened. How would he know that his brother would not do the same thing again?
His father asked him to accept that forgiveness had been offered on behalf of the whole household, telling him, we had to celebrate and rejoice, because this brother of yours was dead and has come to life; he was lost and has been found.
This is a deeply painful story. Forgiveness between humans is complex. When we turn away from God we also turn away from one another. The younger son turned away from his whole family. Those who have suffered at the hands of another are entitled to observe remorse and to be offered restitution. They cannot be instructed to forgive those who have harmed them, and risk minimising their suffering or endangering their safety. Forgiveness between siblings, between spouses, church members, between communities and between nations can seem impossible. In a community or family or household, forgiveness is sometimes offered by one person on behalf of the group, leaving other group members behind. What restitution is required of the leader who stole from the congregation, or the sibling who stole from an aged parent's bank account? Who has the right to offer them forgiveness and restore them to relationship? And if forgiveness is too hard for some members of the group to offer, do they themselves end up being excluded?
The parable ends with the older brother on the threshold, needing to choose what he will do next. Perhaps he will forgive his brother and in the restored relationship will find a loving way in which to hold him to account. Perhaps he will learn that God's justice will be found in the depths of God's love. Perhaps he will give up his own inheritance and leave.
In the season of Lent, we stand on this same threshold, aware of our own brokenness and the brokenness of others. We are called to turn for home, returning to God in humility, and to discover the freedom of the forgiveness that God offers to us – and to others.
When we turn to God, God is waiting for us, poised for welcome, rejoicing in our presence, hoping that we would come. None of us is beyond the view of the one who loves us and stands at the gate waiting. When we turn to God, we discover that God has always been there, turned towards us. When we turn to God we turn for home, to a place of tenderness and love and blessing. And from there we pray for the grace to turn toward one another in love.
by Rev Rachel Kronberger
---
QUESTIONS
Has your journey of forgiveness been marked by guilt or experiences of suffering and struggle? How has guilt been related to suffering

in your experience?


Have you seen the journey of forgiveness - your own or someone else's - inspire acts of restitution for wrongdoing?



Does this story and reflection help you think about the question of reparations for dispossessed and colonised people?
---
PRAYER
Christ,
Have we not squandered our inheritance?
Have we not wastefully spent the family riches of the Kingdom?
Have we not betrayed your love?
Have we not departed from your way?
Have we not brought dishonour to your name?
Have we not broken faith with you?
Have we not wasted our potential?
Have we not gone our own way?
Have we not indulged in self-centredness and pleasure seeking?
Maybe not all the time
Maybe to lesser or greater degrees than others
But we have.
Christ,
Have we not squandered the relationships as your family?
Have we not been divided and divisive?
Have we not been bitter at what we perceive as the preferential or favoured treatment of some?
Have we not languished in self-righteousness?
Have we not judged others for their behaviour, unmindful of our own flaws and failings?
Have we not resented your grace?
Have we not been ungracious and un-joyous in the repentance of others?
Have we not failed to be reconciled?
Maybe not all the time
Maybe to lesser or greater degrees than others
But we have.
In this moment,
In this time,
Bring us to repentance.
May we savour your love and grace.
May we forgive others as we have been forgiven and as you forgive them.
May we take up the opportunity of relationship
May we pursue reconciliation
May we rejoice in repentance and celebrate new life
May we be the bearers of your kingdom
As we join as family in faith
To work with you in your patient care of humankind
In order to redeem us
And bring us to the promised end.
This we humbly pray.
Amen.
- Rev Jon Humphries
---
Read the Introduction and other studies GOING DEEPER

SHARE THIS RESOURCE WITH OTHERS