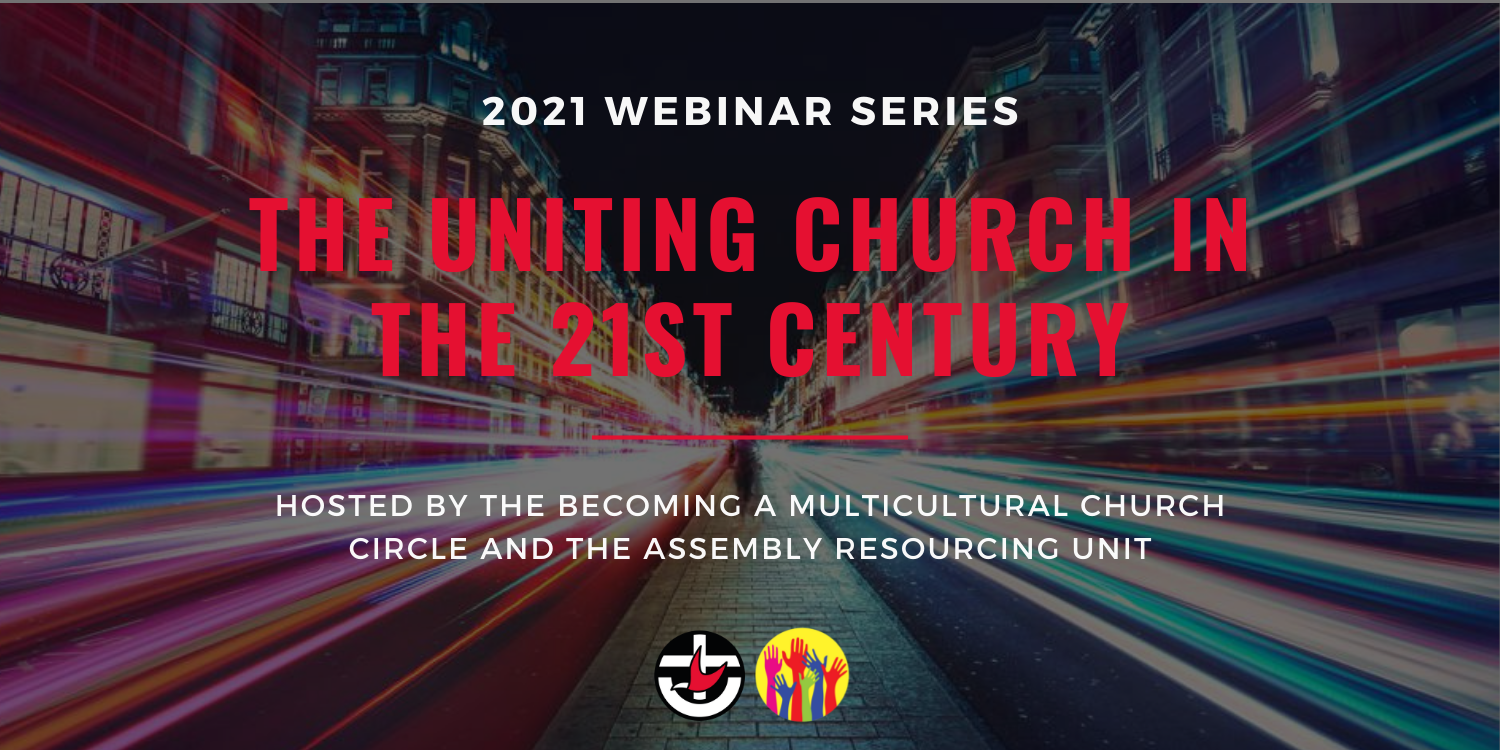 Join the Being a Multicultural Circle and Assembly Resourcing Unit for a new webinar series: The Uniting Church in the 21st Century
Webinar 2: National Conferences of the Uniting Church
The second webinar in this series explored the history and life of the National Conferences, which provide regular opportunities for people of the same cultural background to meet for worship, fellowship, and collaboration. The Tongan National Conference became the first in 1987. Now, 13 National Conferences enable the voices of different communities to be heard and make distinctive contributions to the life of the UCA.
A panel of speakers including Virginia Lavaki, Rev Dr Tony Floyd, Rev Liva Tukutama, Rev Eseta Meneilly (Moderator), and Thresi Mauboy (Theological Listener), explored the vision behind the National Conferences and their shape and life today.
Watch the recorded webinar below.
Webinar 1: History, Theology and Identity
The first webinar in this series introduced the themes of the webinars to follow, providing a framework for thinking about the present and future of thought, theology and ministry in the Uniting Church.
Speakers: Clive Pearson (theological perspective), Nathan Tyson (First People's perspective) and Onia Misa (2nd Gen perspective) with Liuanga Palu (Moderator)