World Council of Churches meets online
By Emily Evans, member of the World Council of Churches Central and Executive Committees
Since the beginning of this global pandemic we have all had to 'pivot' to a new normal and new ways of working. As a church, we have all adapted to fresh ways of worshipping together, undertaking church governance and remaining connected as community. This has been no different for the ongoing work of the World Council of Churches (WCC).
As an Executive Committee member, I have had the joy of being involved in seven zoom meetings over the last year to ensure the ongoing governance oversight of the WCC continued. After many meetings of reflection, prayer and consultation, we agreed as Central Committee (CC) members to meet online. A number of concerns were addressed, and strategies were put in place, including nominating a time that was suitable for 24 different time zones, a limited agenda and zoom fatigue.
Daily over this week long meeting, I would work all day and then at night prepare myself to log in to connect with my fellow brothers and sisters in the ecumenical movement. Being based in Darwin, my time zone was not too bad with most nights starting at 9:30PM. For many others, they logged in after midnight. Every day the meeting reached quorum.
A key focus of the meeting was to advance preparations for the 11th WCC Assembly, taking place in 2022 in Karlsruhe, Germany under the theme "Christ's love moves the world to reconciliation and unity."
Using electronic communications has transformed the way that the WCC can potentially work into the future. It has provided the flexibility to enable us to continue to act as the global fellowship, connecting in from all corners of the world, while ensuring governance measures is carried out.
However, one of the key objectives of these meetings, including the Central Committee, is 'living out the fellowship'. Having face-to-face meetings allow for informal and organic connections to be made. Chats during the breaks on a zoom meeting with 200 plus people present make this an interesting challenge.
The Uniting Church in Australia was consulted in the preparation of the Central Committee ahead of the upcoming online Assembly. This will also be a first for the Uniting Church and I am sure we will meet similar challenges and new opportunities will emerge.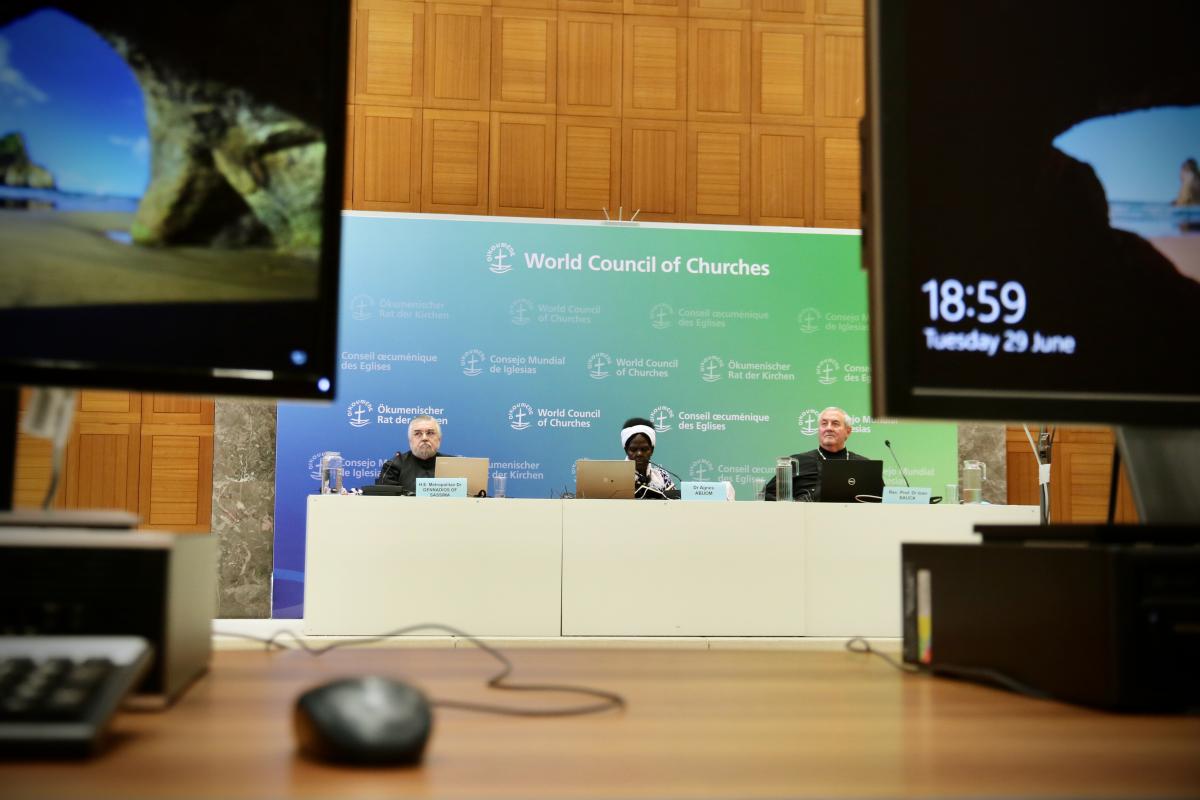 WCC central committee meeting on 23-29 June 2021 was the first central committee taking place online. Photo: Ivars Kupcis/WCC