Weaving our way together
Artwork for the UAICC National Conference, 13-18 April, 2023
The Uniting Aboriginal and Islander Christian Congress will hold its National Conference this week in Darwin from 13-18 April. UAICC members from across the country will gather over six days, sharing in worship and Bible study, and through input and shared discussion, reflect on who Congress is, and what it means to be a First Nations Christian today, with a focus on their hopes for the future.
The artwork below has been designed by Tom Sloane and Grace Williams for the conference. Titled 'Weaving Our Way Together' it tells the story of the rich diversity of our Congress members and their unity in faith and culture. See the description below.
Subscribe to our newsletter
If you want to get the latest news from the Uniting Church in Australia then subscribe to our weekly newsletter delivered to your inbox.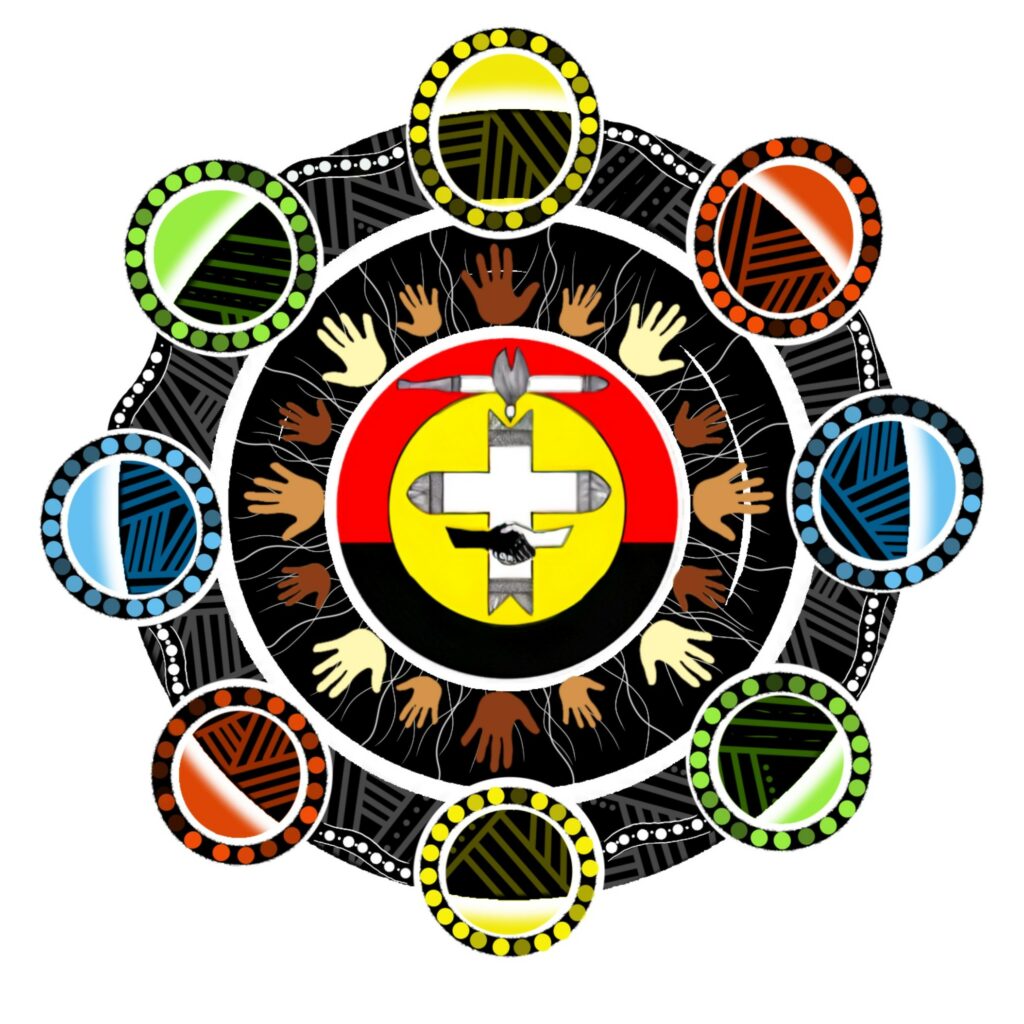 "Weaving Our Way Together"
This artwork seeks to evoke a sense of unity and togetherness by exploring the greater good of wisdom, faith, culture and community. At the heart of this artwork lies the renewal of faith and understanding of our ancestors' teachings, culture and dreamtime stories. A wide range of colours have been used to represent the diverse richness of the Uniting Aboriginal and Islander Christian Congress community. They also represent and symbolise the colours of our landscapes and waterways, the weaving of different nations, and our people in a way that highlights the importance of gathering, mutual support and coming together for a greater cause. The vibrant nature of this artwork reminds us of our unique heritage, and seeks to inspire an understanding of our role in looking after each other and the beauty of our Aboriginal and Islander Christian identities, highlighting the power of gathering and unifying for one shared spiritual future vision.
By artists Tom Sloane and Grace Williams
Raise the Age week of action
Raise the Age Support the campaign to Raise the Age of criminal responsibility to keep children in schools and communitiesAustralia imprisons children as young as 10, one of the youngest ages of criminal responsibility in the world. Yet overwhelming evidence from health experts, social workers, Indigenous leaders, legal experts and human rights organisations show that…