President's Conference 2021
Thursday 29 April, 4pm – Sunday 2 May, 1pm
U-City, Franklin Street, Adelaide
---
From the President:
I am pleased to offer all members of the Uniting Church in Australia the chance to participate in my rescheduled President's Conference.
The theme of the conference is Christian vocation. One of the core themes of the Uniting Church is "every member ministry". We will explore what this looks like in its many forms, from local churches through to Uniting Church agencies and schools through to faithful people serving in their profession and living out their Christian discipleship in their relationships, families, communities and daily life.
This Conference was originally scheduled for October 2020. However due to COVID-19 travel restrictions, it was replaced by a series of webinars which served as an introduction to the topics and discussions of a future face-to-face conference in 2021.
Bible Study Leaders: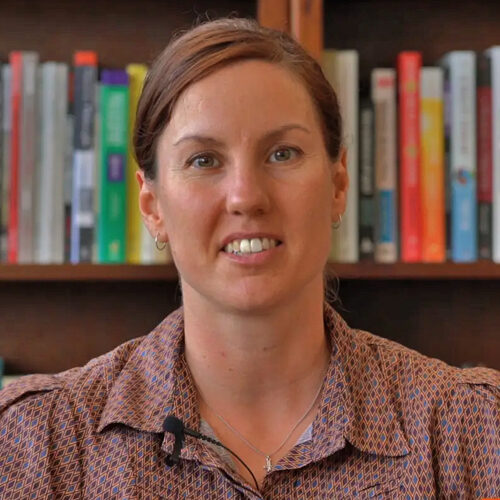 Dr Victoria Lorrimar
Victoria is lecturer of Systematic Theology at Trinity College Queensland. She has an undergraduate degree in genetics and biochemistry, a Masters of Divinity through the Australian College of Theology, and a PhD in theology and science from the University of Oxford. Her PhD research considers how a theological understanding of what it means to be human can engage the prospect of technologies that promise to enhance human characteristics and abilities and she is especially interested in how human imagination and creativity are understood in this context. She believes anything you might be interested in can be explored from a theological perspective.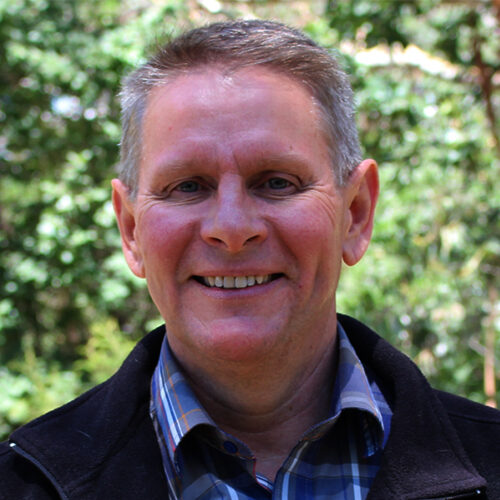 Rev Dr Ockert Meyer
Ockert is Lecturer in Preaching, Worship and Theology at UTC in Parramatta. he completed his doctoral studies at Stellenbosch University, in South Africa and Leiden University, in the Netherlands. An ordained Uniting Church Minister he has worked in congregations in South Africa, the Netherlands, and Australia. Ockert's great love, and the focus of his research and teaching in recent years, is the art of preaching.
Other speakers include:
Rev Sandy Boyce – Minister at Pilgrim UC, Adelaide and President of Diakonia World Federation
Dr Sureka Goringe – National Director, UnitingWorld
Assoc. Prof. Lorna Hallahan - Social Worker and Disability Advocate
Mr Mark Henley - Manager of Advocacy and Communications for Uniting Communities, Adelaide
Rev John Hughes – Minister at Brougham Place Uniting Church, Adelaide
Pastor Mark Kickett – Interim Chairperson of Uniting Aboriginal and Islander Christian Congress
Rev Alistair Macrae – Minister at Wesley UC, Melbourne
Prof. Dr Ian Olver - Medical Oncologist, Cancer Researcher, Bioethicist and Lay Preacher
Dr Catherine Pepper – Environmental Scientist
Rev Jesse Size - Minister at Para Hills UC, Adelaide
Rev Adrian Sukumar-White - Minister at Leichhardt UC, Sydney and Uniting Church chaplain at University of Sydney
Rev Radhika Sukumar-White – Minister at Leichhardt UC, Sydney
Rev Charissa Suli – Assembly Resourcing Unit
Mr Jordan Sumner – EO Raukkan Community, SA
Ms Kate Tretheway – Language Teacher
Ms Rhanee Tsetsakos – Adnyamathanha Yurartu from the Northern Flinders Ranges in South Australia, writer and illustrator
Rev Dr Stephen Robinson - National Disaster Recovery Officer with the UCA Assembly
Mr Sean Weetra – Project Officer Raukkan Community, SA
Rev Peter Morel - Hospital Chaplain
Dr Joanna Palmer - GP Trainee
Rev Dr Sean Gilbert - Lecturer at UCTL and poet
Ms Karan Hudson - Visual Artist
Mr John Hudson - Engineer and Coordinator of Subtle Bricks Theatre Co.
Mr Ian Milne - Funeral Director
Ms Emma Dubrich - Occupational Therapist
Rev Jenni Hughes - Minister at Brougham Place UC and Coordinator of the Centre for Music, Liturgy and the Arts
Rev Peter McDonald - Minister at Uniting Communities
Rev Andrew Robinson - Minister at City View UC
Ms Ruth Harbinson-Gresham - Chaplain and Chair of Morialta Trust
---
Working Program (as at 14th April)
FEES
Cost: $250 + $10 processing fee
This cost includes the conference only.
It does not include:
Travel and accommodation
Any meals – you are invited to bring your own food or purchase from the many outlets nearby
Important information:
The President's Conference is a COVID safe event, we will take all precautions required by the SA Government and ask that you abide by the restrictions that are in place at the time of the conference. Remember:
If you have cold or flu like symptoms or are unwell, please do not come
Check any travel restrictions that will apply to you before you travel, noting that if you are travelling from interstate, you will need to fill out a Cross-Border Travel Registration form before you come
Should the conference be cancelled, or should you be unable to travel or unable to attend for health reasons, you will be refunded the cost of your registration minus the processing fee.
---