Humans of the Uniting Church
Isaac Prior
This year, we're excited to be featuring some of the inspirational people who make up the Uniting Church. Check out the growing hub of stories here. If you know of someone with a great story to tell, contact us and nominate them to be featured.
---
This week we're in Playford, in the northern suburbs of Adelaide where we meet Isaac Prior. Isaac is part of the ministry team at Playford Uniting Church where he leads the congregation's youth ministry.
Image: Isaac Prior.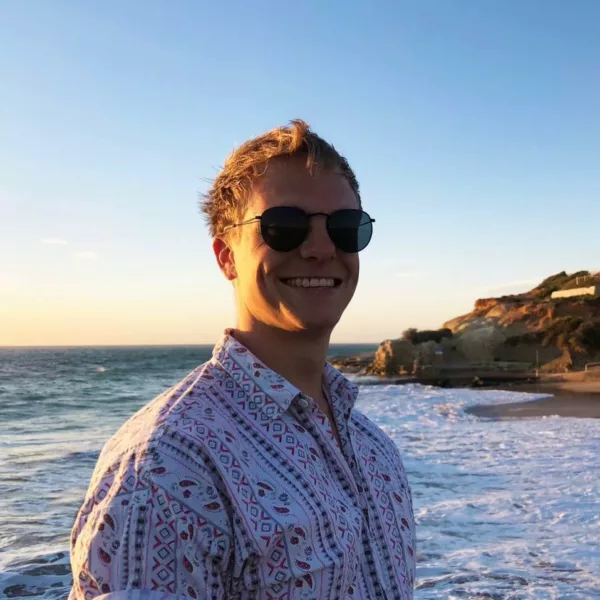 "I'm hoping for our church to continue to be a people striving to live different because of Jesus' saving grace in our lives."
Subscribe to our newsletter
If you want to get the latest news from the Uniting Church in Australia then subscribe to our weekly newsletter delivered to your inbox.
What's your Uniting Church story?
I've grown up in the Uniting Church as a 'PK', with my dad serving as a minister in various congregations over my life. I currently serve at Playford Uniting Church in youth ministry, work in urban mission through Hopestreet (a not-for-profit in Davoren Park that supports local young people) and continue my formation journey toward candidating as Deacon in the Uniting Church.
What enlivens your faith in Jesus?
I love church on Sundays, and making the most of opportunities throughout my week to be Jesus alongside those in my community who don't know God. I'm really energised by seeing the love, hope, and grace of God impacting people's lives and changing the way they live and experience the world.
What's one thing happening in your community that's really exciting for you?
There is a fast-growing migrant community in Playford, and our church now has an African service on Sunday nights. It's been fun making new friends, learning about each other's culture, and doing life and ministry together.
I've also been really excited about my church and Hopestreet growing closer together. We've now got a number of members from the church serving at Hopestreet throughout the week, being Jesus to at-risk and vulnerable young people in our community and loving them where they're at. These relationships have led a lot of kids from Hopestreet to come to youth on Friday nights too which has been exciting and lots of fun.
What's one thing you love telling people about the Uniting Church?
I love telling people of the UCA vision of a church united. It's been a real joy to make friends with and meet so many diverse people and cultures and theologies along my Uniting Church journey, and I've been uplifted knowing we are all one in our mission together.
What's one thing you'd like to change, or something you hope for?
I'm hoping for our church to continue to be a people striving to live different because of Jesus' saving grace in our lives. I'm hoping to see our weeks filled with more opportunities to love others, be a friend to others, serve others, care for others, and share the good news of Jesus with others.
What's one thing you would like the rest of the Uniting Church to pray for?
Be praying for the young people in Playford. The statistics around youth homelessness, unemployment, engagement in education, and sense of self-worth and belonging are really heartbreaking. Be praying for them to experience God's love and grace in their life, and also be praying for God to stir in the hearts of others, of people both inside and outside of Playford, to not just see the problem, but be part of the solution.