Humans of the Uniting Church
Ps Elissa Inglis
This year, we're excited to be featuring some of the inspirational people who make up the Uniting Church. Check out the growing hub of stories here. If you know of someone with a great story to tell, contact us and nominate them to be featured.
---
This week we catch up with Pastor Elissa Inglis. Elissa is part of the ministry team at Waypoint Uniting Church, in Parafield Gardens, South Australia.
Image: Pastor Elissa Inglis.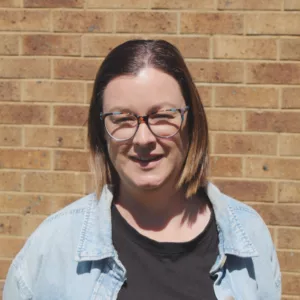 "There is nothing more exciting than being part of that life-changing experience when someone accepts Christ as their Lord."
Subscribe to our newsletter
If you want to get the latest news from the Uniting Church in Australia then subscribe to our weekly newsletter delivered to your inbox.
What's your Uniting Church story?
After my family drifted away from church when I was in my teens, I visited Parafield Gardens Uniting Church for their Christmas Eve Service in 2014 and felt so welcomed and like we were home we have been here ever since. I found God's call on my life to ministry and ordination through the leadership and guidance of PGUC and the wider Uniting Church.
What enlivens your faith in Jesus?
Seeing God at work! Whether it be in my own life or someone else, when I look back and can see God's handiwork and how He has placed us somewhere or with someone to help guide or shape us.
What's one thing happening in your community that's really exciting for you?
People saying yes to Christ! There is nothing more exciting than being part of that life-changing experience when they accept Christ as their Lord and when the Kingdom is growing.
What's one thing you love telling people about the Uniting Church?
How bright the future is with the emerging leaders that are coming through the UCA, there are so many people who are passionate about Jesus, the Word of God, and the power of the Spirit.
What's one thing you'd like to change, or something you hope for?
That we embrace and encourage change within the congregational setting in regards to mission, so we as a church can grow and flourish and can reach more people and share the Gospel with them.
What's one thing you would like the rest of the Uniting Church to pray for?
Younger generations seeking to discern their own call to ministry will hear it loud and clear and respond, taking those first steps into leadership with great mentors and leaders around them to support them.