Each week during Lent, the Assembly will share a short reflection on themes that reflect both the Lenten season of preparing our hearts for Easter and the current season of the Uniting Church as together we reflect on how God is calling us to shape our lives.
Each week someone different from across the life of the Church will share a short reflection, a question to prompt further reflection and a short prayer.
The reflections are also available in audio form so that you can listen to them in your own time or share them with others during worship or small group.
We hope these reflections will inspire and nurture people in their journey of Lent and at the same time, in the context of the Act2 project, we hope it will open spaces for deeper reflection on what it means to walk with God through times of change and uncertainty, inspiring openness to new ways of being and living, as we consider the future of the Uniting Church.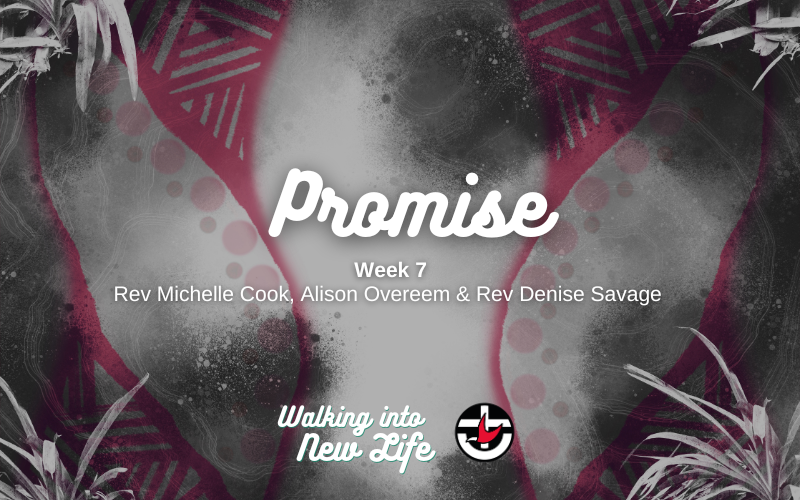 2023 Assembly Lenten Reflections
Week 7 : Promise
By Rev Michelle Cook, Alison Overeem & Rev Deacon Denise Savage, Walking Together as First and Second Peoples Circle
Promise in the light
Recognise the gloom
Call it by its name
Do not turn away
Walk through the mire
Holding each other close
Hearing each others' cries
Feel the hope
See the promise in the light
The dove flies in front
The stone is beneath
The breath is around
Rev Michelle Cook

The promise of truth-telling
The promise of truth-telling
Sits at the takila (heart) of this nation's healing
For it is only when we lean into truth, we are called to the promise
To rise again
To be at the forefront
Embedded in
Embedded with
A promise woven in the renewal of truth-telling for First Peoples, to heal the lands and all that are the stories of creation
A new beginning
A rebirth
A calling
Promising hope and healing
Alison Overeem
Community Is
Where does community happen?
It happens in our homes, on the streets our feet tread, it happens as we wait in line, and we welcome the stranger, the tourist, the long-known friend.
It happens as we gather round in spaces held together. It happens as we disagree and see difference. It happens as passion for justice burns and work for peace endures, day after day after day in the face of conflict and violence. It happens as stories meet. It happens here. Now, in this moment. It happens because Christ is. Christ is. Whether we see eye to eye or not, it is not ours and yet given to us because Christ is. Whether we hold deep abiding faith or curiosity or disbelief and doubt, it happens because Christ is.
This is an excerpt from a Liturgy used for the Presbytery of Tasmania March 2023 gathering written by Rev Denise Savage, made available for use by others. Read the full version here.
---
What does God's promise mean to you?
Prayer
Creator, you are the promise for the crying lands, for First Peoples' healing, for restorative justice.
May we embody your promise and hope in our walking together.
Amen
ARTWORK above by Grace Williams
Subscribe to our newsletter
If you want to get the latest news from the Uniting Church in Australia then subscribe to our weekly newsletter delivered to your inbox.